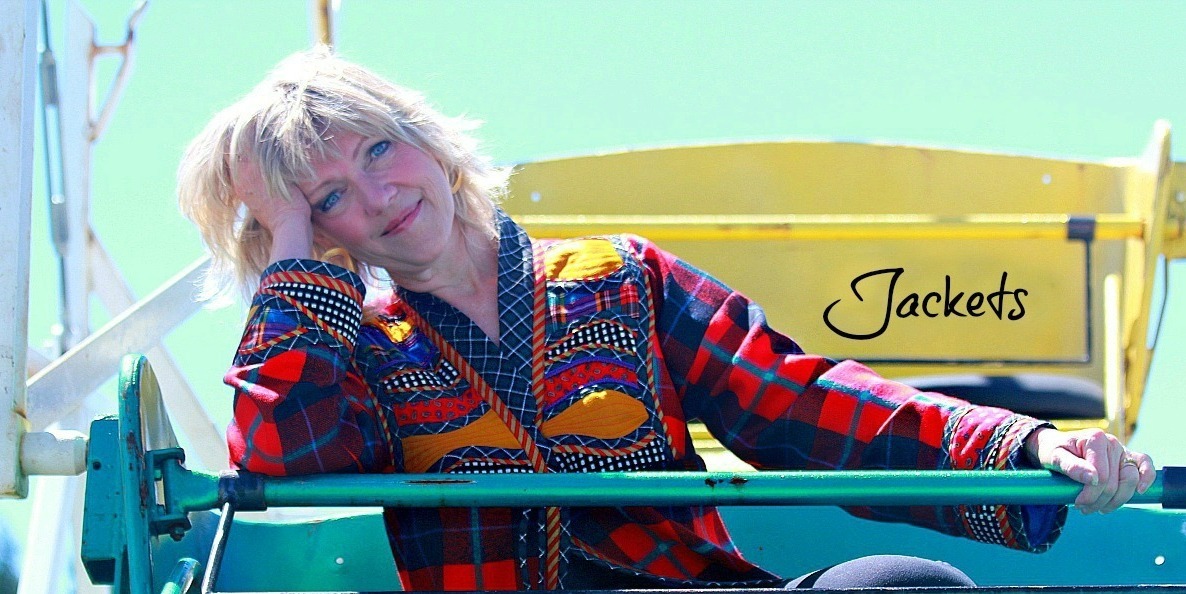 I love helping women revel in their intrinsic uniqueness. They do that when they wear a "Bonnie Glass" original as no two are ever alike. ~ Bonnie
Testimonial-Darlene Hammond
Yellow, turquoise, blue, green and pink: the beautiful Spring colours drew my eyes to the exquisitely designed jacket. 
A true original with flare, no compromise in design. Every detail, including the buttons, added to the total effect of a jacket that could go anywhere. Pair it to a formal skirt or dress for an evening out—perfect. For a great casual fashion statement, wear it with acid washed jeans that match the pale blue in the pattern.
I knew this was a jacket I could wear on many occasions and always feel good.
This was my first purchase of a Bonnie Glass design, but not the last.