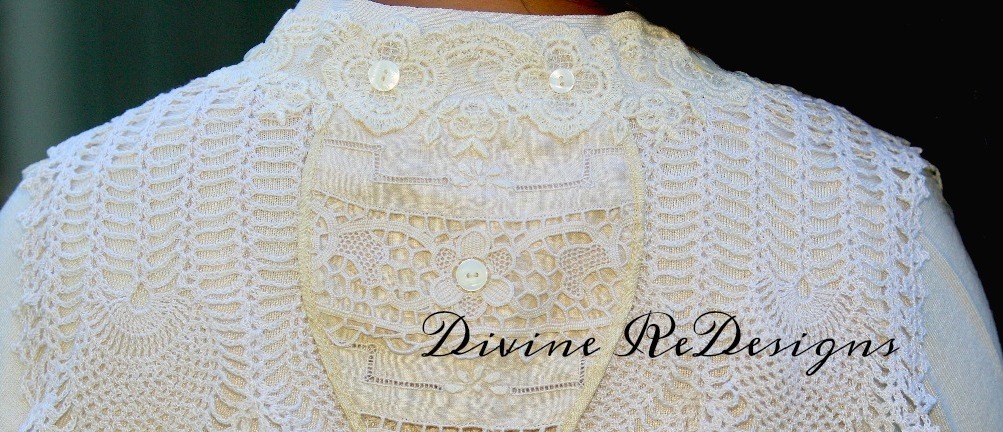 For Divine ReDesign, I have collected quality jackets and tops that have had a life. I have redesigned these garments. Upcycling gives them a new life and look.
I subtract and add to them in my 'Bonnie Glass' way so that they are now as unique as you. Timeless beauty is what I strive for with all my work. And the planet
smiles on me for doing this!